When Commonwealth Charter Academy marched in the 6abc Dunkin Thanksgiving Parade in Philadelphia this year, they did not show up with a homemade float on a tractor trailer bed. Instead, they walked with this Jerold the Bookworm Macy's-Parade quality ballon.
Since CCA is funded by property taxes, we were curious to learn how many dollars that were intended to be spent educating students were instead spent on this ballon to promote CCA. On November 30th, we filed a Right to Know request with Commonwealth Charter Academy asking for this information.
This week, we learned that we may need to go to court to find out how much the Jerold the Bookworm parade balloon cost.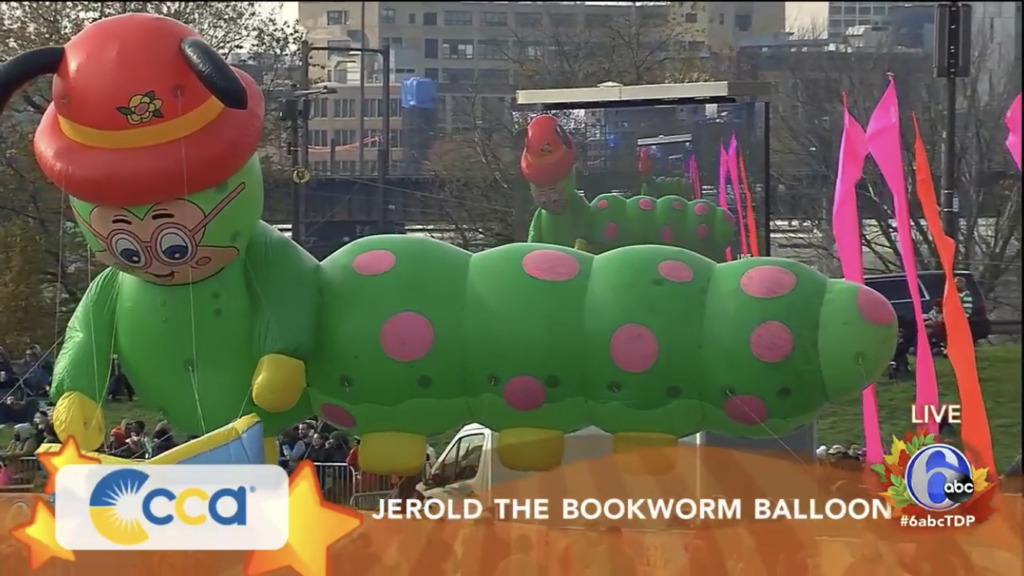 On November 6, we received a response from CCA to our Right to Know Request. It that stated CCA refuses to provide documents that will show the cost of the parade balloon, parade registration fee, or a promotional spot during the parade.
CCA's lawyers claim that sharing these records would reveal, "a trade secret and confidential proprietary information" and that records should be exempt from access.
We have appealed this to the Office of Open Records and look forward to their ruling.
Does this sound familiar?
It should. Because this is the second time that we've tried to find out how CCA is spending tax money on advertising and promotion and the second time they have denied the request.
Nearly two years ago, we won an appeal with the Office of Open Records after CCA denied our request for documents showing their advertising costs. The OOR decision stated that CCA had to provide the records that we sought.
But CCA refused to provide the records, had three different law firms send us more than 100 pages of legalese, and told us that if we wanted the records, we would need to go to court to get them.
We lacked the resources to fight their army of lawyers and chose not to defend the OOR's decision. In the end, we received hundreds of pages of redacted documents, sent this memo to state lawmakers, and moved on.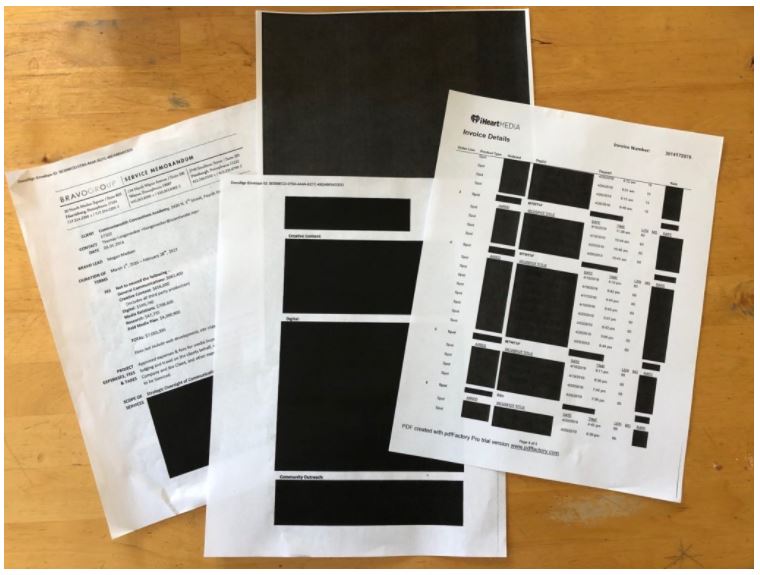 CCA, a school with an annual budget of more than $270 million, has not been audited by the state for a decade. In fact, most cyber charter schools have either never been audited or have not been audited in many years. The opportunities for waste, fraud and abuse of taxpayer money by cyber charter schools are staggering.
We will keep you updated on what we learn about the cost of the Jerold the Bookworm parade balloon.
And we hope that in 2022 you will be ready to advocate with your state lawmakers for reforms to Pennsylvania's charter school law to match funding for charters with their actual costs. Enough is enough.