We learned on Monday, July 24th, that legislative leaders will not appeal the PA school funding lawsuit decision to the PA Supreme Court. The school funding decision stands!  
NOW ADVOCATES MUST STEP UP TO HELP ENSURE GOVERNOR SHAPIRO AND THE STATE LEGISLATURE WILL SUPPORT A CONSTITUTIONAL REMEDY TO PA'S SCHOOLS FUNDING SYSTEM!
Before, during and after the trial, Ed Voters worked with statewide partners in a "Thorough and Efficient" advocacy group to raise awareness in communities throughout the commonwealth of what is at stake with the school funding lawsuit and to build the public and political will for a remedy in Harrisburg that provides sufficient funding so ALL public school students have the resources they need to succeed.
We will be firing up Thorough and Efficient advocacy work again this fall and invite everyone who cares about public education to join the movement. We are going to need all hands on deck in this pivotal moment with the lawsuit decision.
Click HERE so we can notify you when we have set a date in August for a conversation about the Thorough and Efficient advpcacu work!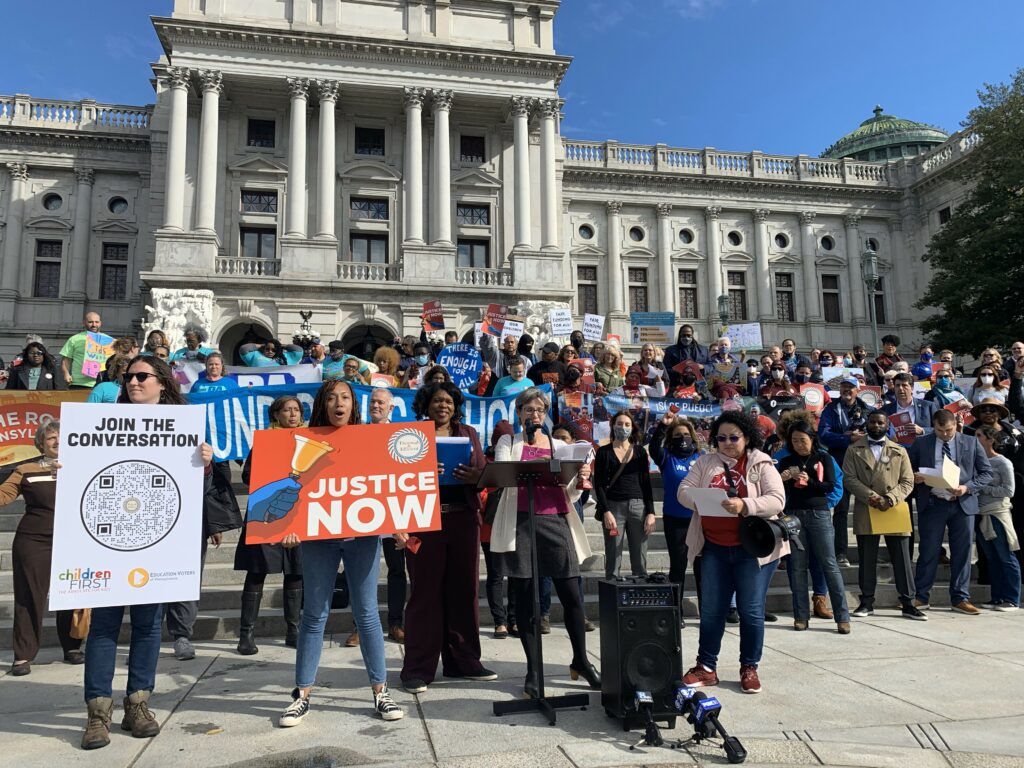 The school funding lawsuit decision provides a once-in-a-generation opportunity for Pennsylvanian public school students. Click HERE to join the movement to support a remedy that will ensure ALL public school students have the resources they need to succeed!