On Tuesday, November 14th, more than 250 Pennsylvanians rallied on the Capitol steps in Harrisburg in support of a state funding system that will ensure ALL children have access to the comprehensive, effective, contemporary public education they are guaranteed by the PA constitution.
Advocates came from dozens of school districts. Small and large; rich and poor; rural, urban, and suburban. More than 125 students attended from districts including Woodland Hills, McKeesport, Clairton City, and Chester-Upland. Individuals came and organizations brought their members. And everyone had the same message for Governor Shapiro and state lawmakers: Our children cannot afford for Harrisburg to continue to fail Pennsylvania's public school students.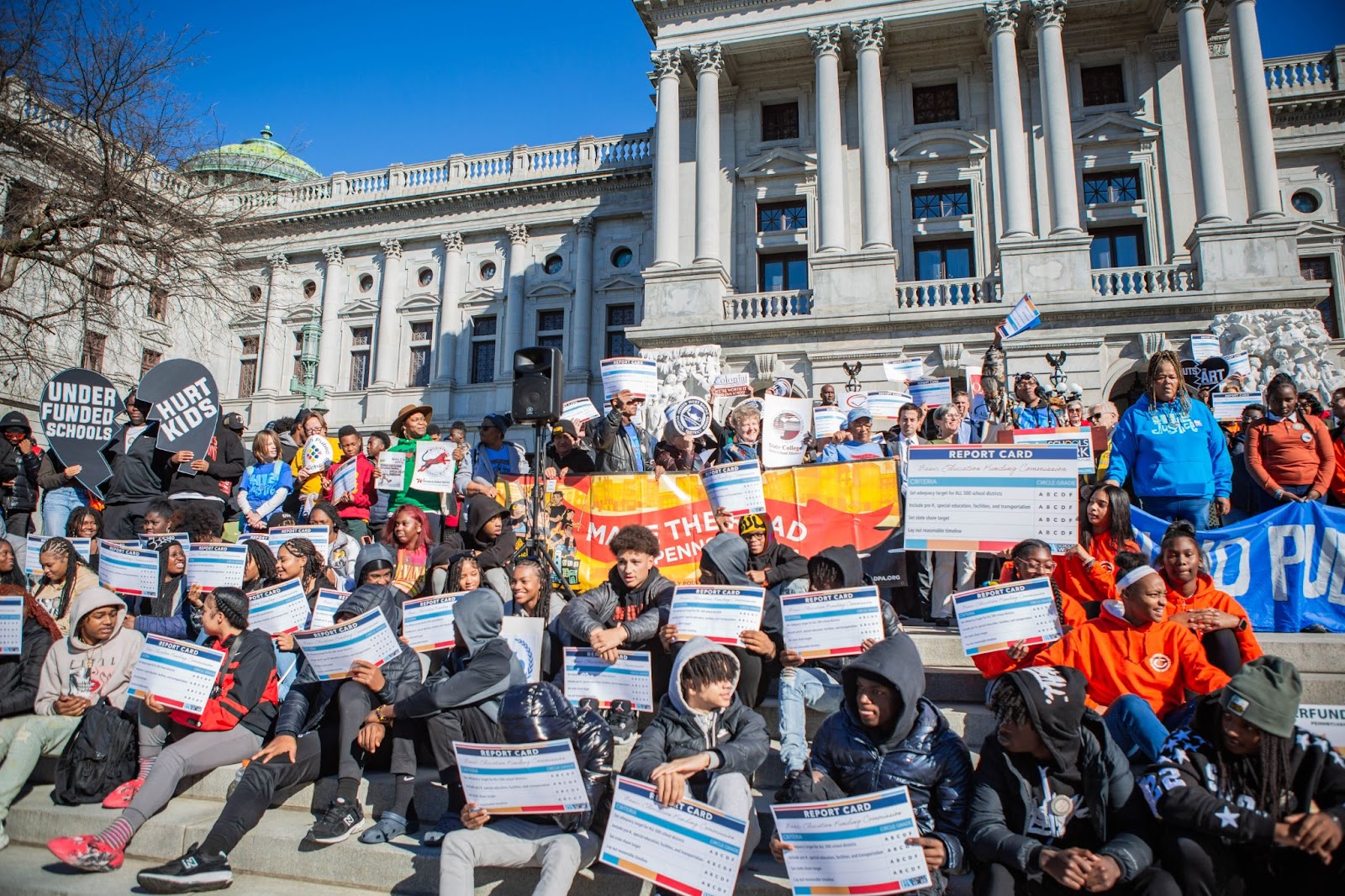 We had giant report cards from the PA Schools Work campaign and called on the Basic Education Funding Commission to issue a report that includes a plan with the total cost to meet the constitutional standard and a concrete timeline to implement this plan. We will be grading them on how well their report meets these standards after it is issued on January 11th, 2024.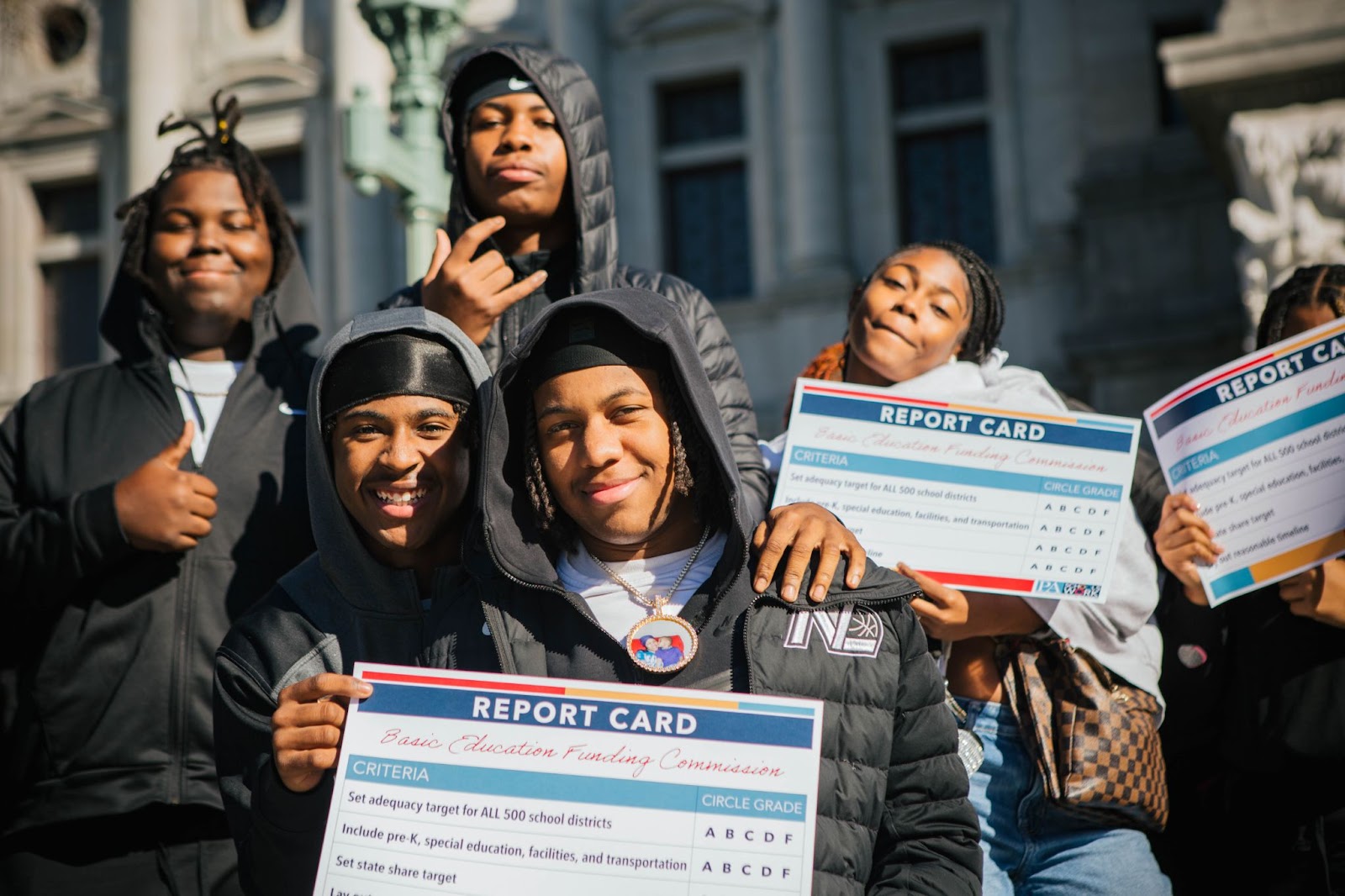 We are so proud of the role that Ed Voters plays in this beautiful, inclusive, and growing movement to fund public education. Every day we work to contribute to building a space where students, families, and educators can show up authentically to advocate for the quality public schools that ALL children deserve.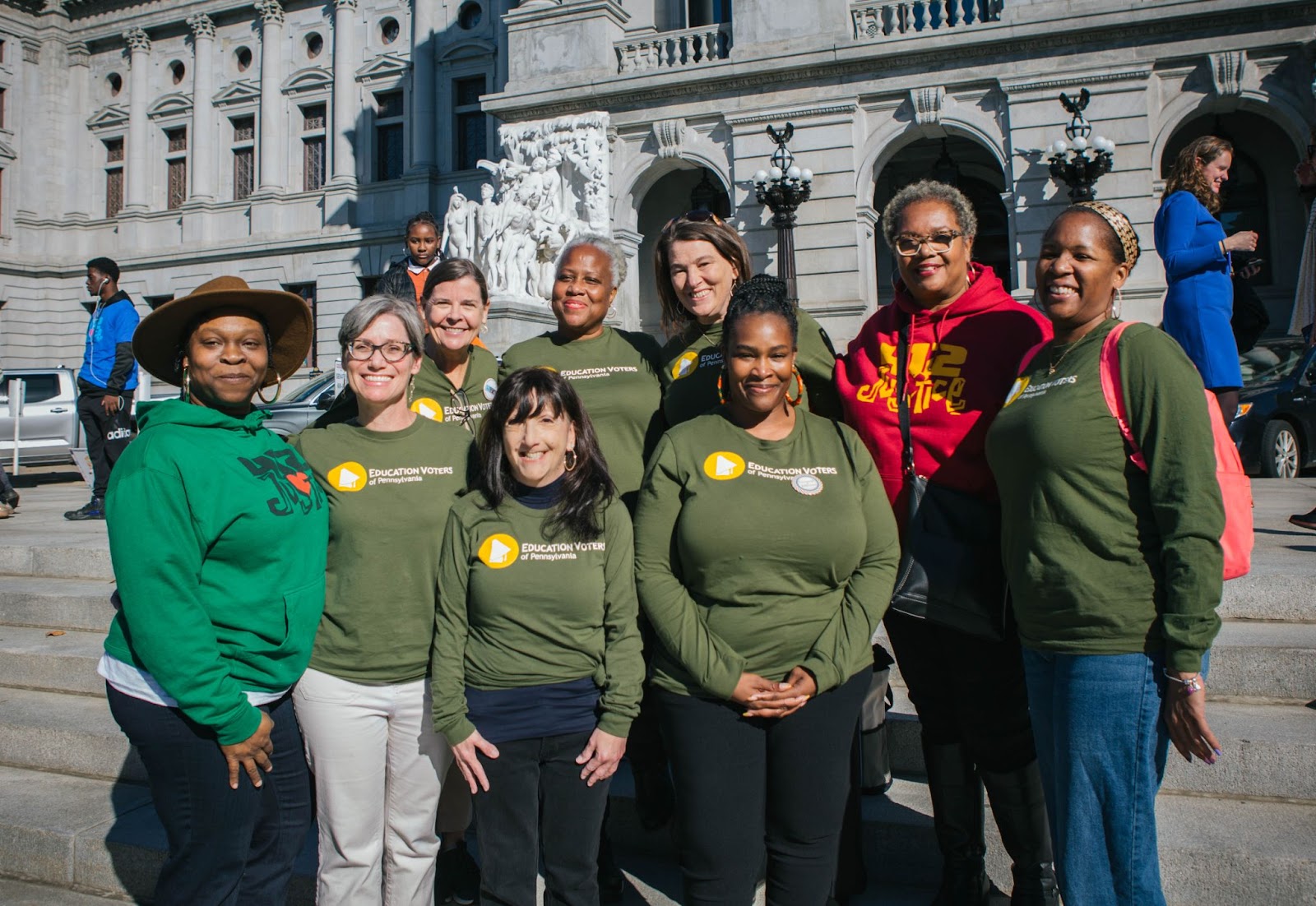 Looking forward, we have our work cut out for us. It will be a heavy lift to hold our elected officials accountable. But students across PA deserve an education that accepts them, empowers them, and equips them for life. Together, I know we will make that a reality.
Click HERE to join this movement!
Below find photos and statements from speakers that show the love, hope, and determination that filled the Capitol steps last week.
"During small group instruction – I watch a 5 year old attempt to complete a task independently, to the point of tears – when all they need is an instructional assistant to provide some support. But we don't have enough for those supports. In an under-funded district like ours we are being asked to make up for years of our students not having enough. And now, a court has said we shouldn't have to do that anymore." Nicole Miller, kindergarten teacher at the William Penn School District
Since education is a right that all children should have, it is not fair that to achieve it we have to fight so many battles in these places where decisions are made. Today we are here to demand those needs that are basic for the training and development of our students. We won the court decision on fair and equitable funding for all Pennsylvania school districts, we did our job, now do yours, it's time to fix that formula so that our students have better academic performance and a better future. Milka Uribe, parent and member of Make the Road, Reading School District
Currently in the Weatherly Area, like many districts across the state, we work tirelessly to support the educational needs of our community. Among those needs are major concerns relating to our facilities. Currently, we have boilers in our district that are reaching their expected end of life. Other elements of our HVAC systems date back to construction of our buildings in the 60s and 70s. We are blessed to have a building and grounds staff that works tirelessly to keep our physical plant operational, but in many cases we are working on borrowed time and potential concerns are likely to impact our most vulnerable populations." Daniel Malloy, superintendent of the Weatherly Area School District in Carbon County
Right now, in this school year, the Norristown Area School District has a counselor-to-student ratio of roughly 1 counselor for every 400 students. Yes, 1 counselor for every 400 students. The recommended ratio is 1 counselor for every 250 students. Each day in our mentoring program, I talk with students who are suffering from confusing, upsetting and painful mental health challenges. During our educational programming and during our interactions with our scholars, we see and hear the disheartening effects of a lack of mental health staff, providers and resources in our public schools. Our students need help, and today we call upon the Basic Education Funding Commission and Governor Shapiro to RESPOND to this mental health crisis in our public schools. Our students need your support. They need resources NOW! Thank you. Christopher Jaramillo, ACLAMO Career Coach Coordinator, Norristown
My son started kindergarten this year in the Crestwood School district. He won't get to learn about art like I did while attending a public elementary school. He won't get to experience library programs that mean so much to kids of all ages. Why? Because to cut costs, the school district ended art and library programs this year in the elementary school. " Alisha Hoffman-Mirilovich, executive director of In this Together NEPA and Crestwood parent
People will speak about how they want kids in our generation to grow up being great, we need help being great. We need more money to do better things, we want our education too. Some of us don't have the amount of money that other people have but we still want the education we are supposed to have." Maya Jackson, Woodland Hills High School student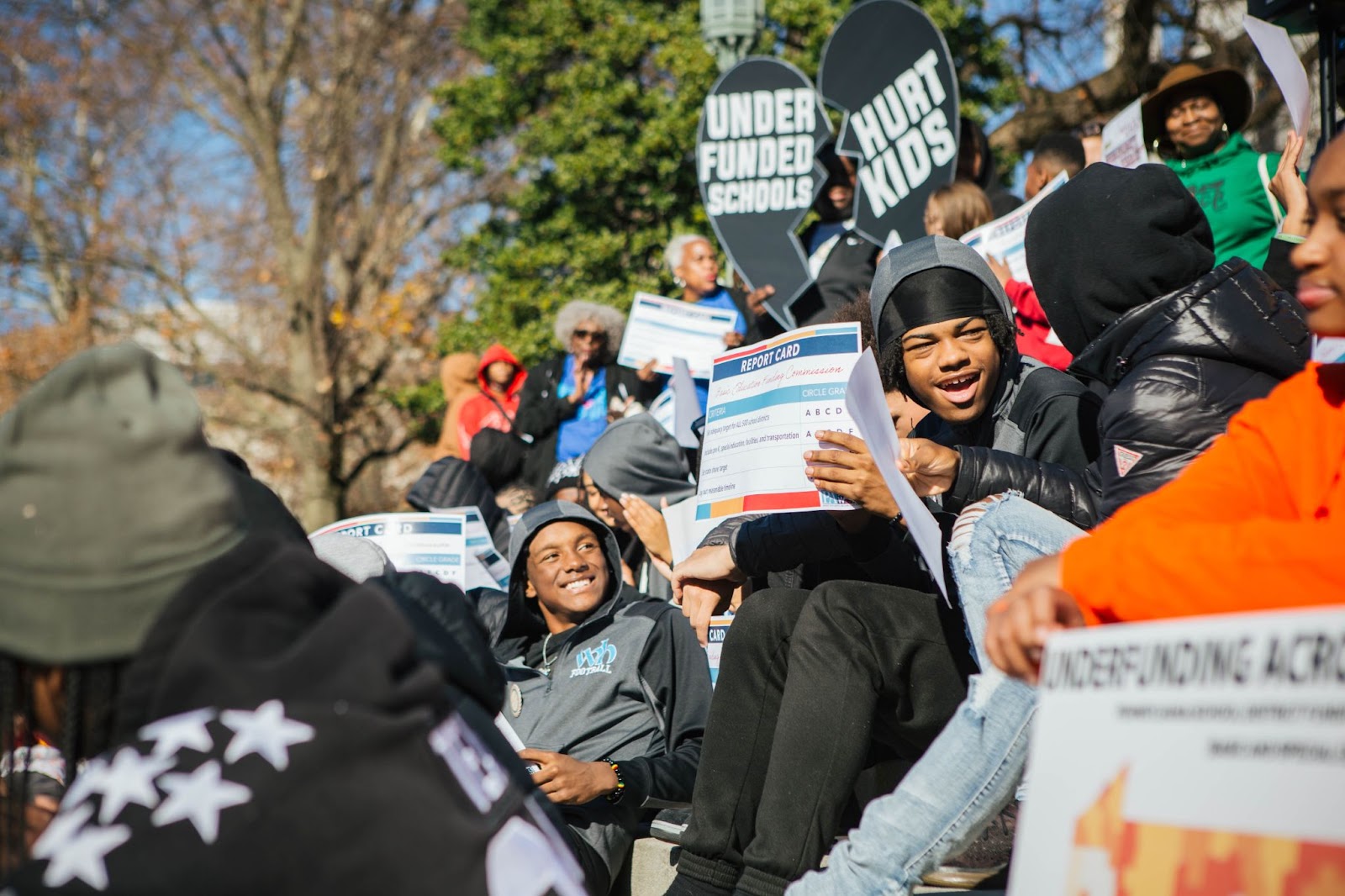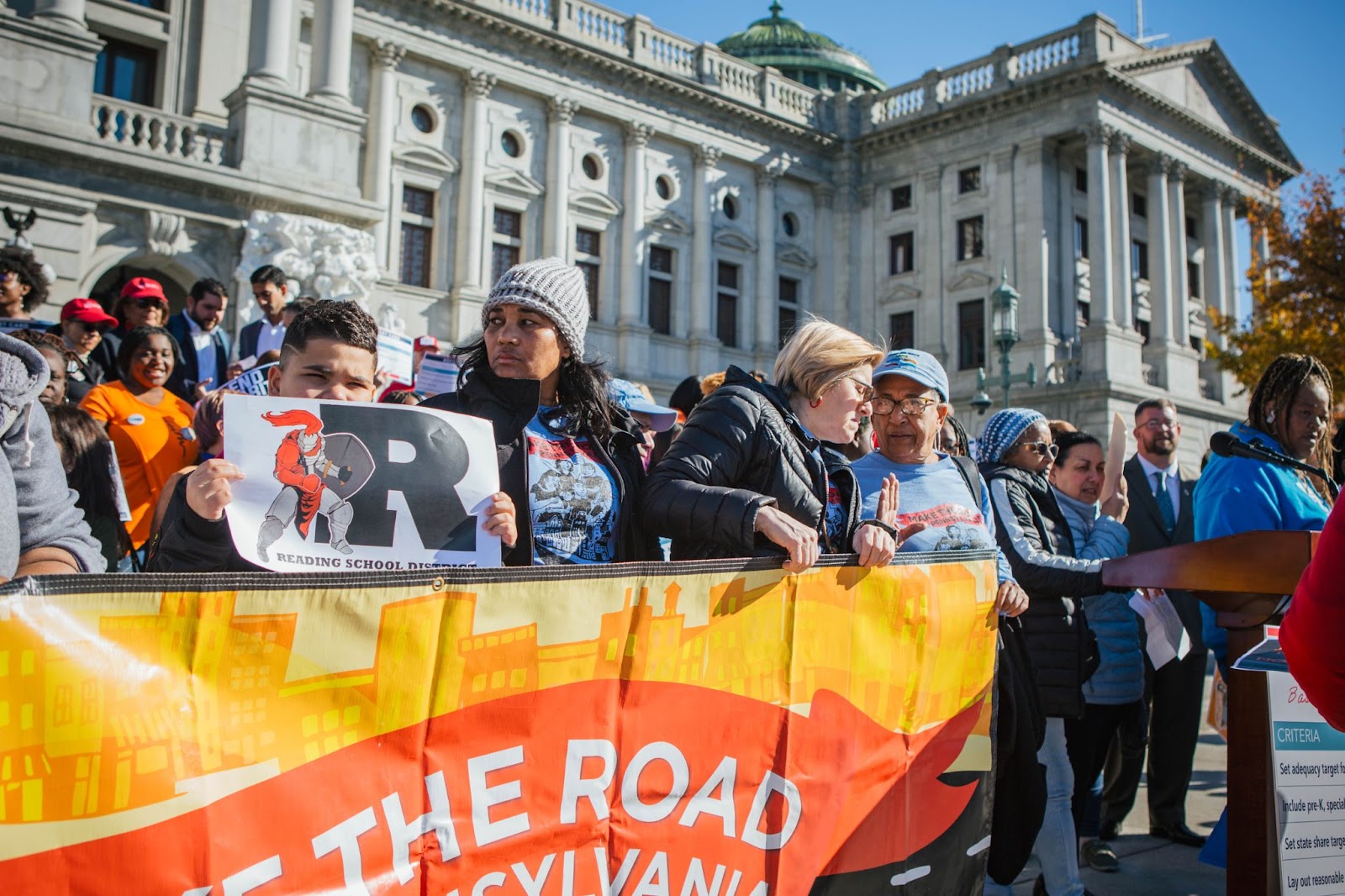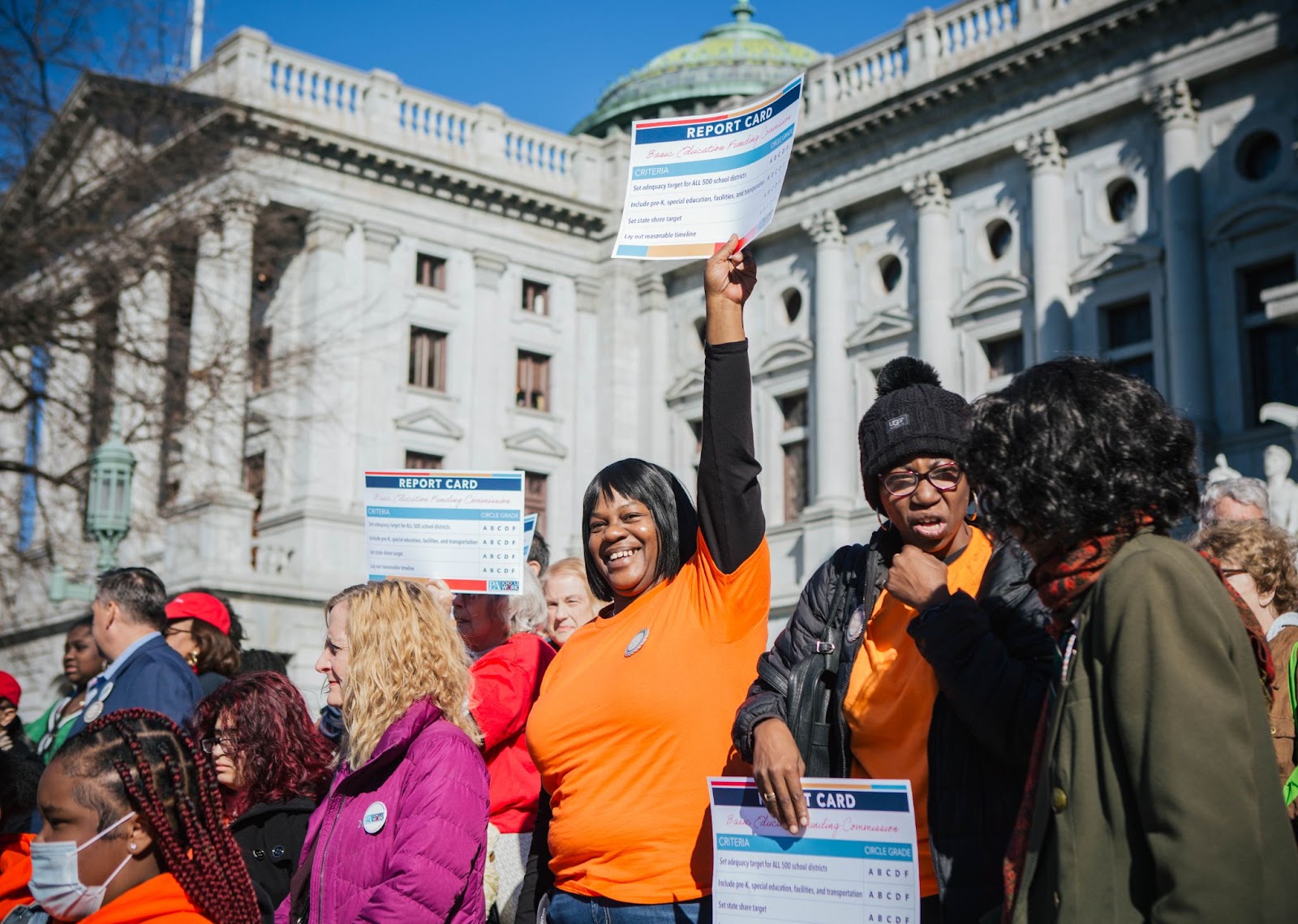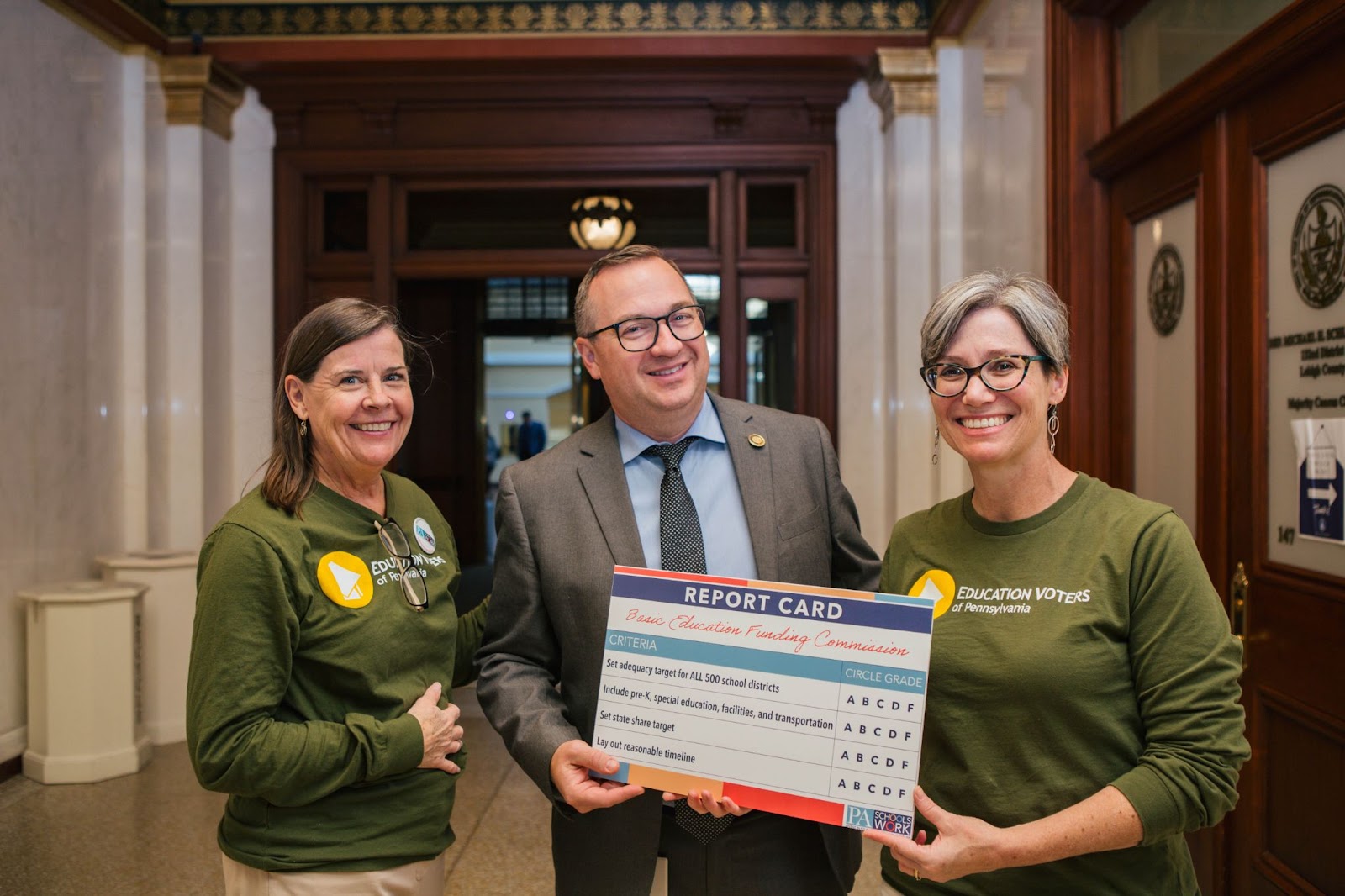 Click HERE and Click HERE for news coverage of the rally.
Click HERE to learn about the power Gov. Shapiro has to shape the Basic Education Funding Commission report.
Thank you for your continued support of public education.